2013 Ketchikan King Salmon Derby Special!
The 2013 Ketchikan King Salmon derby is scheduled to start on the weekend of May 25th thru the 27th and then resume on the next two weekends of June 1-2 and June 8-9. Top prize this year is $10,000 and there are many many more good prizes for other positions on the winners ladder.
We are offering a 2013 King Salmon Derby special that if you book a charter with us and you place in the top 10 on the derby ladder then that days charter is on us!
We LOVE to King Salmon fish and want to help you to do the same. Contact us to discuss open days and times for the 2013 Derby!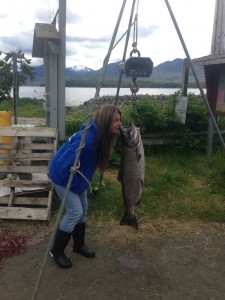 A very happy fisher-woman with her Derby Catch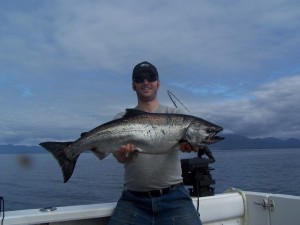 A beautiful May King Salmon