3/4 Day Trip
Our 3/4 trip is where we begin to venture a little further away from town to some of the even better and more remote fishing areas. Depending on the time of year, we will travel up to 20-25 miles from town (about an hours transit) for this trip and in these areas is where you will see a lot more of the wildlife Alaska is famous for including killer whales, humpback whales, dall porpoise, seals and sea-lions.
On this trip we can fish for either Salmon or Halibut and occasionally both (at the captains discretion).
On this trip we provide snacks and a light lunch (usually sandwiches and chips) along with non-alcoholic drinks (bottled water and sodas).
3/4 Day Trip: $300 per person ($1200 minimum)
(907) 617-8031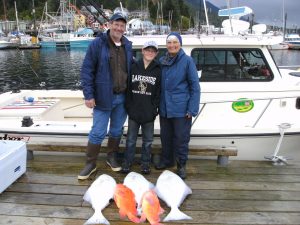 Halibut and Yelloweye Rockfish!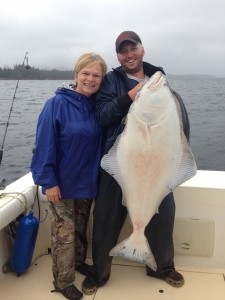 A perfect charter halibut for our area, 45 inches and 43 pounds (halibut regulations change yearly)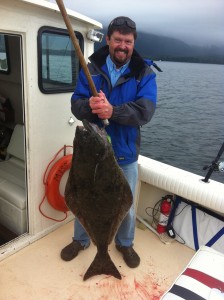 A happy fishermen with a beautiful slot-limit halibut